what's good for your body is also good for your mind and soul.
our yoga practice at the deep end pays particular attention to the beneficial mental effects that come from providing your muscles and organs with more oxygenated blood flow.
We dive "Deep" into the body in order to generate a more positive state for your mind. You can 'do' yoga at a lot of places but if you want your practice to really do right by you, take yourself to The Deep End.
in fact, those are exactly the kinds of unpleasant, insecure, un-fun thoughts that we help people identify and overcome.
Our private yoga lesson opens up our private tranquil space to you or, if you prefer, comes to your home. Our session is customized to your current level of fitness and of equal importance, state of mind.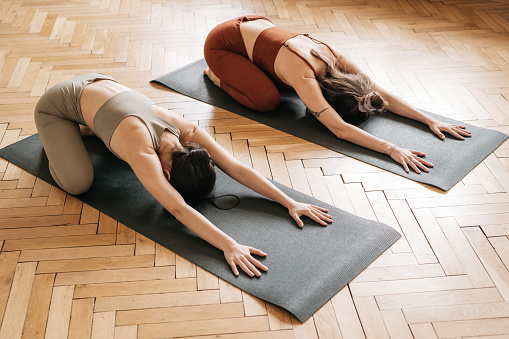 Some people enjoy a more collective session with a small group of yoga enthusiasts. The Deep End offers you the opportunity to practice yoga with like minded people seeking the physical and mental benefits of a group practice.
Guided meditation is included in every group yoga session.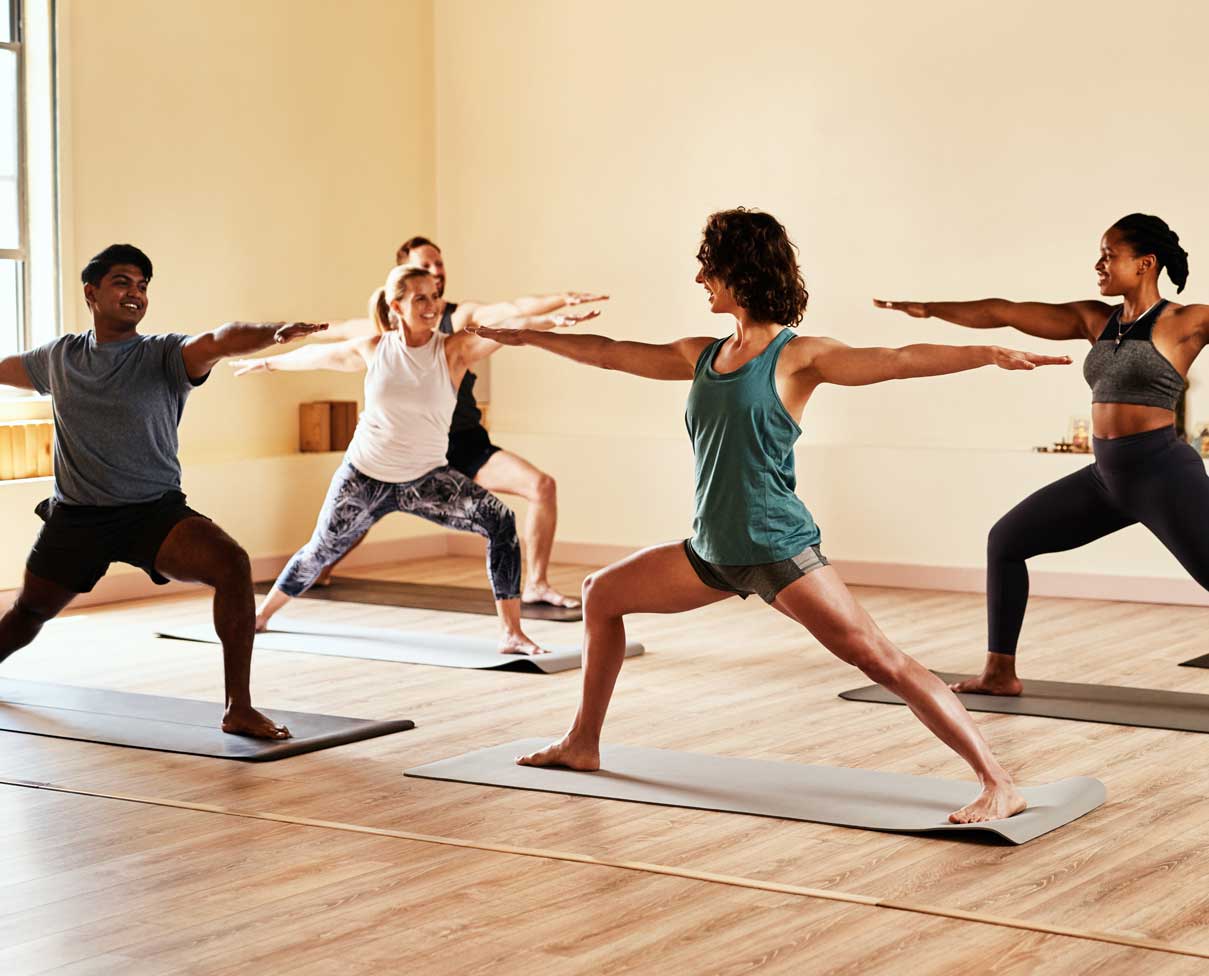 meet
your
instructor
harmony

HAVE QUESTIONS?
WE'VE GOT ANSWERS!
q:

Do I need to bring my own mat?
we suggest you invest in your own yoga mat (and believe that one day you will come to love it like an old, favorite pair of jeans), but if you want to borrow one, we're cool with that, too.
q:

What do I wear to yoga class?
moveable clothing that you'd be cool sweating in. and by "cool" we mean you're alright if they get sweaty and also "cool" as in they are of a lightweight and breathable fabric. tank tops, sports bras, shorts (probably wanna choose some with an inner lining), capris, and athletic t-shirts will all work.
q:

Do you teach your classes in a certain style?
our primary focus is to cater to your group's specific wants and needs.
but since you're asking… our class style could best be described as vinyasa flow. you don't have to know what that means or how to pronounce it to do it, either. just know that breathing will be a main component of the practice and movements will be structured so there are smooth transitions from one pose to the next.
q:

Are all levels welcome?
absolutely. our teachers have lots n lots of experience with beginner to advanced students and believe we have something to offer every one of 'em.
q:

Do you offer online or virtual yoga classes for groups?
yep. just let us know that you'd prefer a virtual class and we'll make it happen. you gotta wear pants, tho. none of this new zoom attire of presentable-up-top and underwear on the bottom business!
q:

Do you offer packages?
if you are willing to commit to a minimum of 10 classes and pay upfront, then we are 1. proud of you for that kind of commitment and 2. definitely willing to create a package rate for you.

WANNA BE
PART OF
THE DEEP
END TRIBE?
sign-up to get emails from us (and expect them to be fun n'funny cuz that's what. we. DO!)